Let us help you make Your Space a Unique Place
Flooring Options: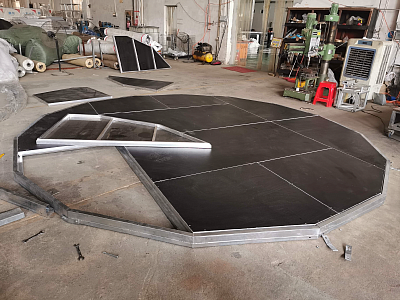 Custom Floors are available suit whatever size Dome you need.
We now offer Flooring kits to suit our most popular size Domes. They use strong hot dip galvanised steel frames and bolt together quickly. The flooring itself is 18 mm thick plywood with a non-slip finish. Leave as is or cover with carpet or tile.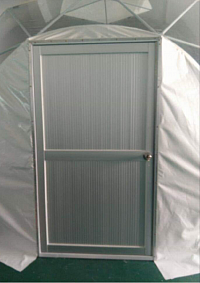 Entrance Door:
All our Domes come standard with a round zip up entrance. For those who want a more traditional style, we can build your dome with either a single or a double aluminium frame/safety glass door. All of our larger domes can be fitted with multiple entrances or exits if needed.
Many of our Customers choose to order the Door Frame Kit only. This gives them the opportunity to provide their own Door in whatever style they want.